The Single Source For All Your Telecommunications Infrastructure Needs
TurnKey Network Solutions is the premier fiber optics services organization of the Midwest. We're serious about results, and our reputation proves it.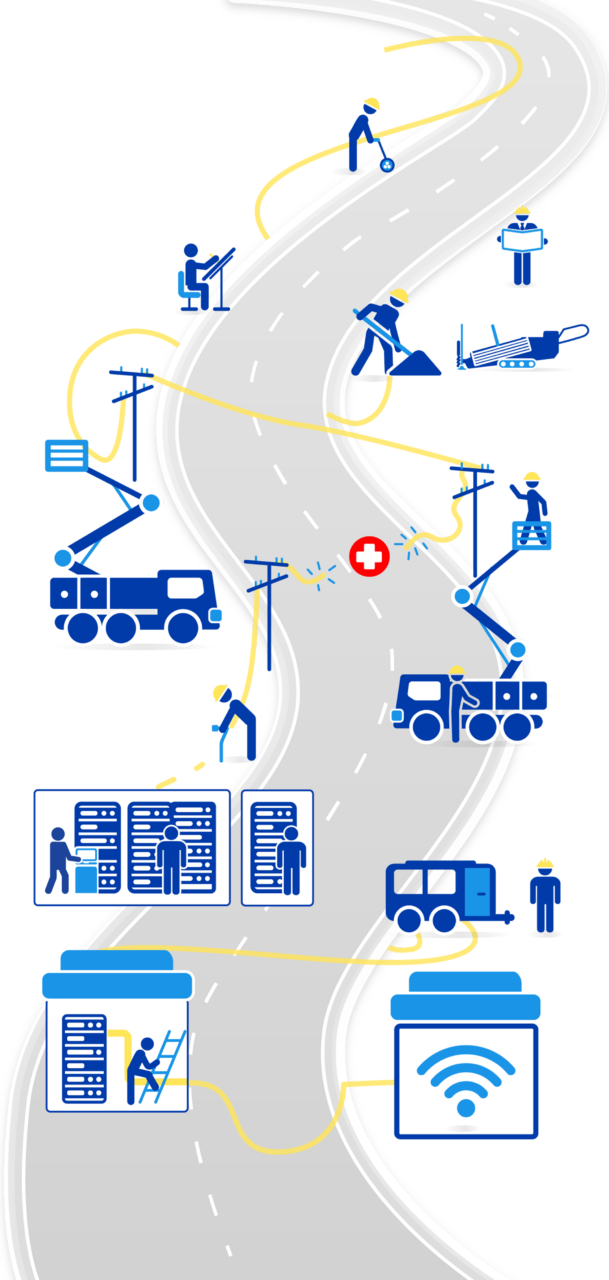 Our engineering staff has extensive experience in all facets of telecommunications outside plant design, specification and permitting.
TurnKey's Professional Services team assists our customers in the design, and optimization of their telecommunications and data networks.
Small or large, each of our projects receives the dedicated attention of a full-time project manager to deliver the completed work on time and within the budgeted cost.
TurnKey possesses a full complement of underground equipment and employs the crews required to address the increasingly demanding requirements of underground utility construction.
Equipped with a full array of 34 and 40 foot aerial bucket trucks, TurnKey's skilled aerial division constructs and maintains aerial plant within the communication zone.
Emergency Service Restoration Crews are available to respond 24 hours a day, seven days a week, 365 days a year.
TurnKey carefully monitors and locates over 29 networks for telecommunication carriers, enterprise customers, municipalities, and school systems.
TurnKey has successfully performed hundreds of thousands of splices, in every type of environment.
TurnKey Network Solutions installs complete voice and data cabling solutions with service and support during and after the installation.
TurnKey offers our customers the ability to assess and upgrade an existing WiFi network, or we can design, specify, provide and install the equipment necessary to provide full high bandwidth coverage for your location.
TurnKey Network Solutions is an approved Tier 1 Vendor for AT&T in the five-state Midwest region capable of completing CDOW (Customer Does Own Work) tasks within AT&T Central Offices.
Private Fiber Networks allow our customers to connect points within a building, between buildings, around a campus or throughout the county or state without using a traditional telecom pre-existing network.